How can Virtual Reality change Real lives?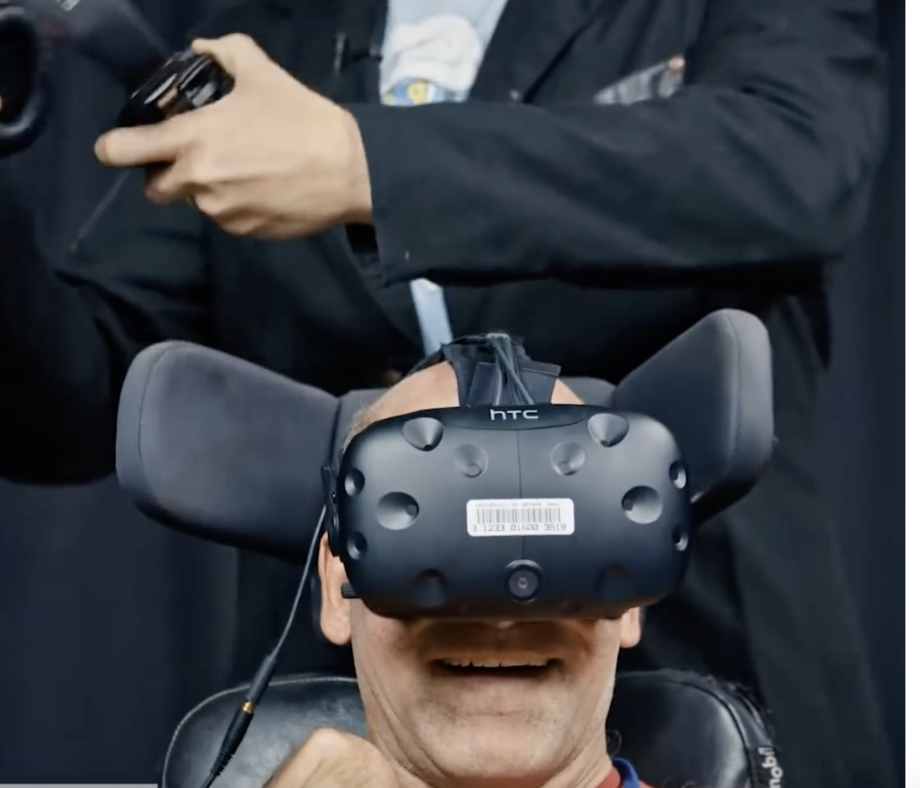 We at DNA VR are strong believers that Virtual Reality experiences are for anyone. And we take this statement literally. We regularly collaborate with institutions that help people with varying disabilities and are always striving to provide a truly unforgettable experience to each particular customer regardless of their special needs.

But today we wanted to share with you three stories not related to each other. The only narrative behind these stories is that the real lives were changed by the very existence of Virtual Reality Experiences and the caring teams behind them.
Evan skiing again
Confined to his wheelchair, Evan hasn't skied since he was 15 years old. With help of VR he got to experience the slopes in a new way. "You made me feel like I'm walking again" said Evan in a heart-warming interview afterwards.
Edwin facing his fears with VR exposure therapy
Confronting fears can be easier in a virtual setting. A flight-phobic patient can take off and land many times in a single VR session without the cost and hassle of actual flights. Veterans with post-traumatic stress who can't remember a traumatic memory in great detail can reenact a close proxy in VR for a more potent therapeutic experience. The same goes for those who repress painful memories.

Determined to overcome his persistent fear that other people want to hurt him, Edwin had enrolled in a study of a new virtual reality therapy. The research aimed to help people with paranoia become more comfortable in public places. In this program, Edwin could visit a store or board a crowded bus.
Kids getting vital social skills
Virtual reality can help kids with autism prepare to enter work environments. Microsoft invited more than 20 youngsters between the ages of seven and 19 to a workshop where they were able to immerse themselves in VR and build skills to reduce their chances of becoming one of the 85% of people affected by autism who are not in full-time employment