Versus: VR Laser Tag
Gather up to 8 people and dive into this exhilarating VR Laser Tag! Walk around completely free of wires and shoot-shoot-shoot!
VR Lasertag (Versus) - Pop-Up
Challenge the origin of your reality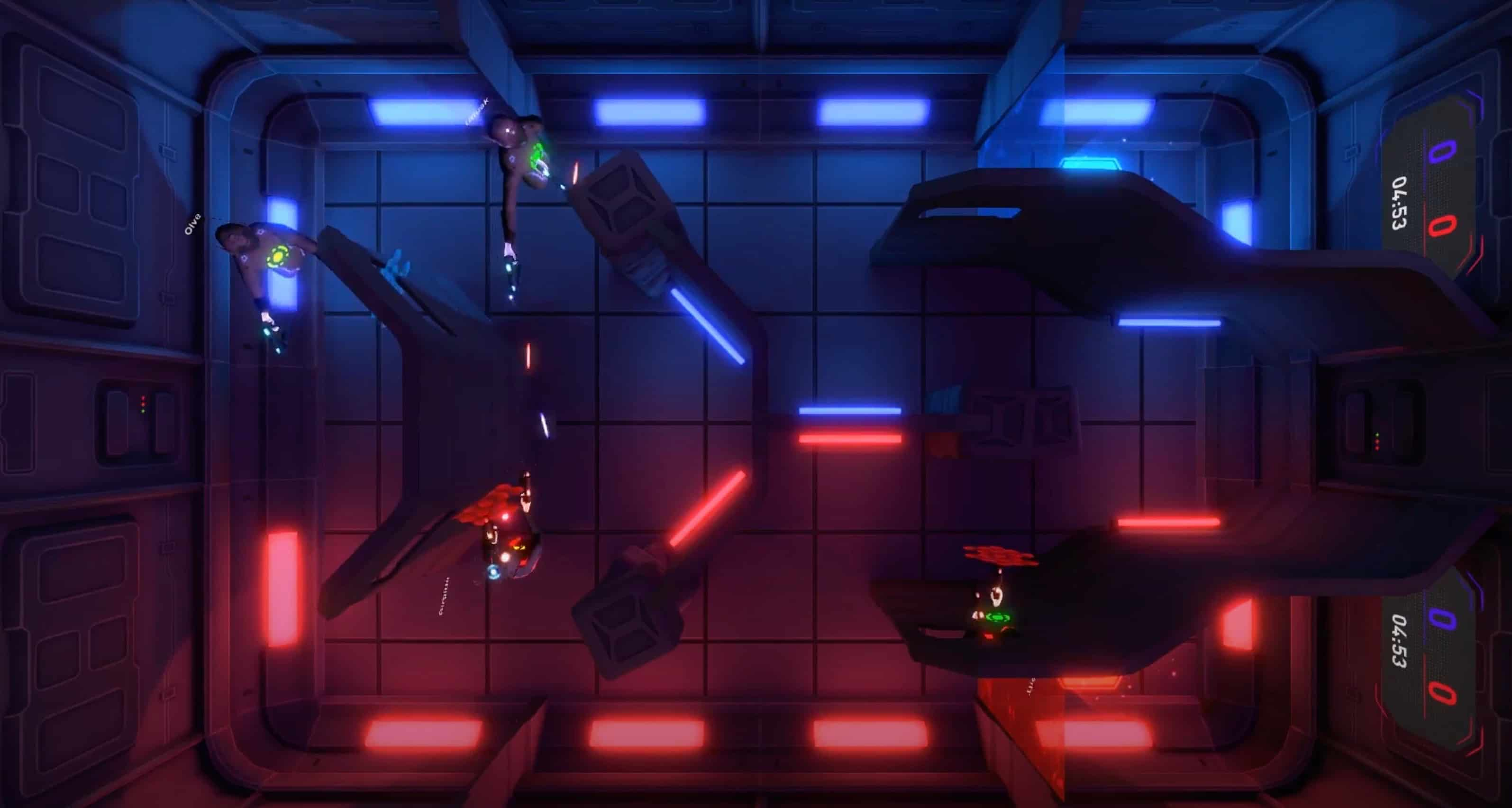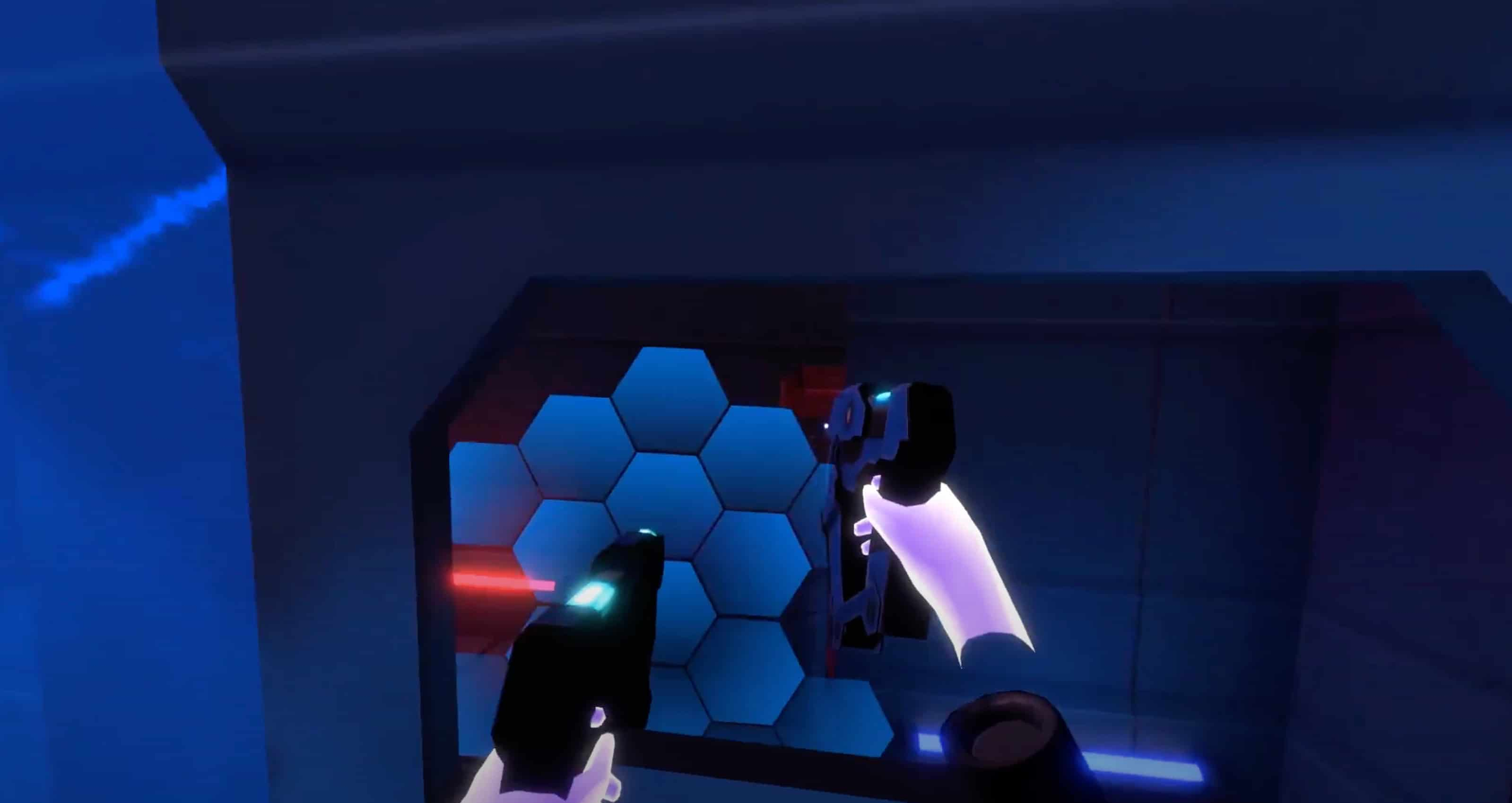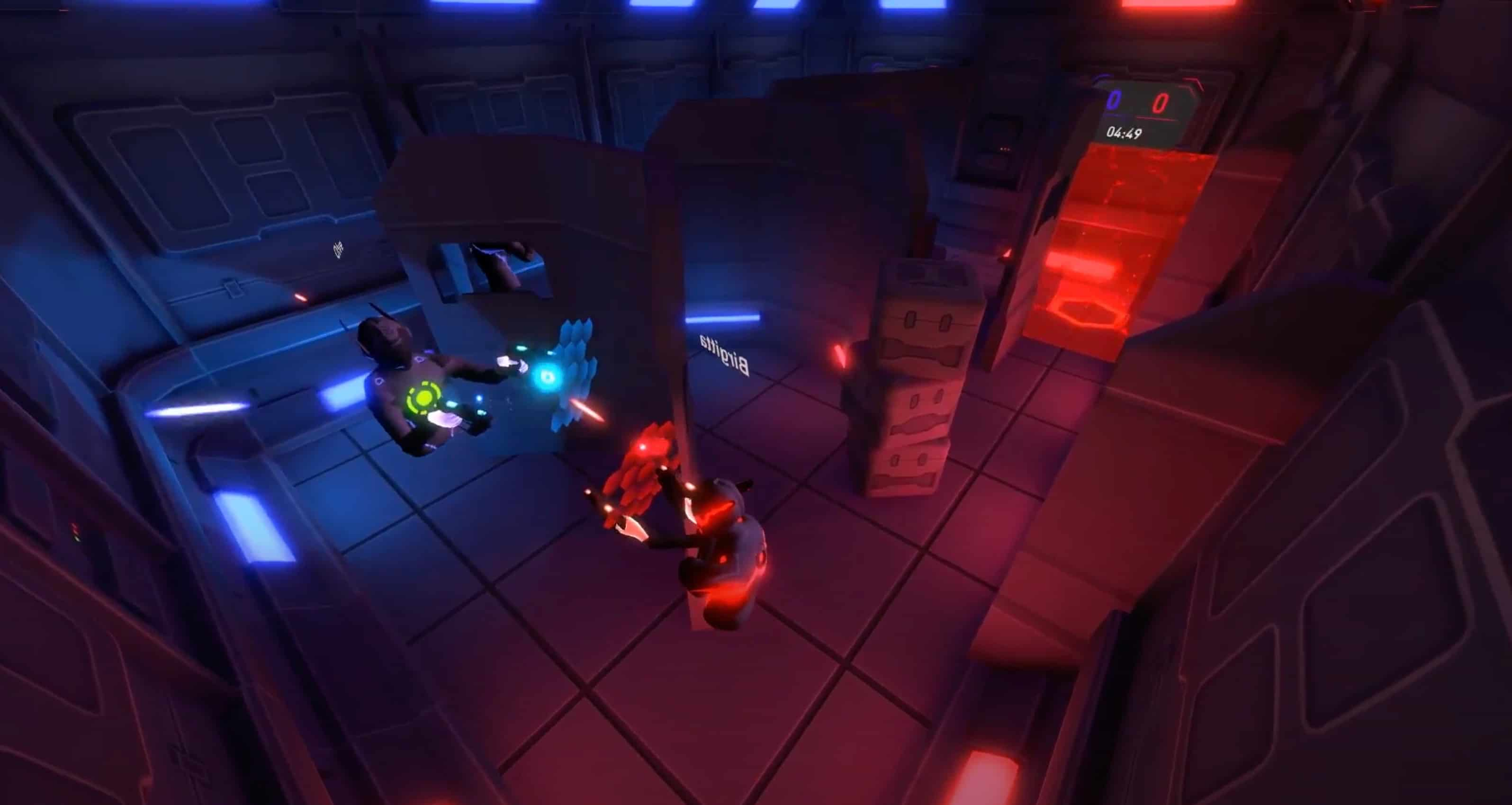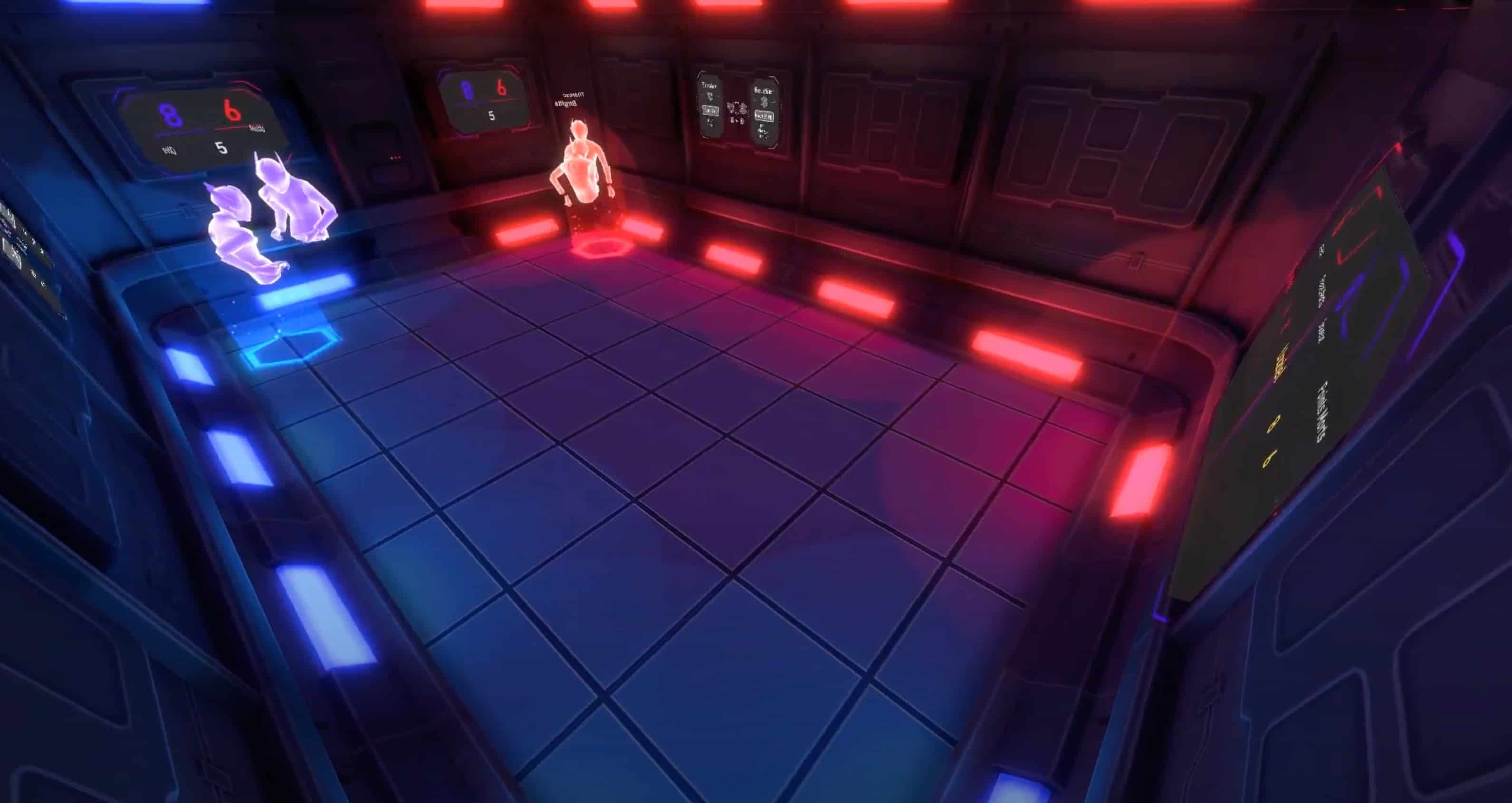 Frequently Asked Questions
Where is the Putney pop-up located?
The pop-up is located in Roehampton Sport & Fitness Centre, Laverstoke Gardens, London, SW15 4JB.

It is currently working on Saturdays and available for pre-booked sessions only.



How does Versus pop-up work?
You and up to 7 friends can play VERSUS together in the same 10 x 10m, safe and padded, play space. You pick whether you are in the blue or red team and can play a series of 90 second rounds to see which team wins overall.
The maps are generated into different, unique layouts so no two battles are the same!
How does the Putney pop-up differ from other DNA VR Venues?
Our pop-up is located in Roehampton Fitness Centre allowing us to build a massive Pop-Up Arena for VR Laser Tag.

The setup is significantly lighter than our usual venues, however, the space is truly enormous allowing up to 8 people to walk around completely wireless in this exhilarating VR Experience for the whole family!

We also have facilities for snacks and drinks afterwards making this a great place for a Birthday Party.

Get in touch to learn more!
How long are Versus pop-up sessions?
The standard session lasts for 40 mins.
If you have a large group or intend to host a birthday party you can book the session for 1 hour 40 minutes! To do that simply select "VR Laser Tag Party booking"!
Do you have food at the Putney pop-up?
There is a vending machine on site in the cafeteria area.
If you are organising a party of longer than 1 hour we would recommend ordering or bringing some food + drinks to the venue. Our operations team will be more than happy to assist you!
Is Versus pop-up safe for children?
Yes! This experience is designed for anyone from the age of 7. The game itself is not gory nor too intense for younger children.
The floor is padded and if you find yourself out of the play space the onboard cameras will turn on + there will be our friendly VR Masters to help you throughout your session.